Pilot Dogs summer newsletter - The Pilot Lite is now available
The Eye Centers of Northwest Ohio are proud supporters of Pilot Dogs and therefore we like to share the latest updates and news from our nominated charity.
Hot off the press is the latest Pilot Dogs summer newsletter 'The Pilot Lite'. Click the image below to download your free copy now.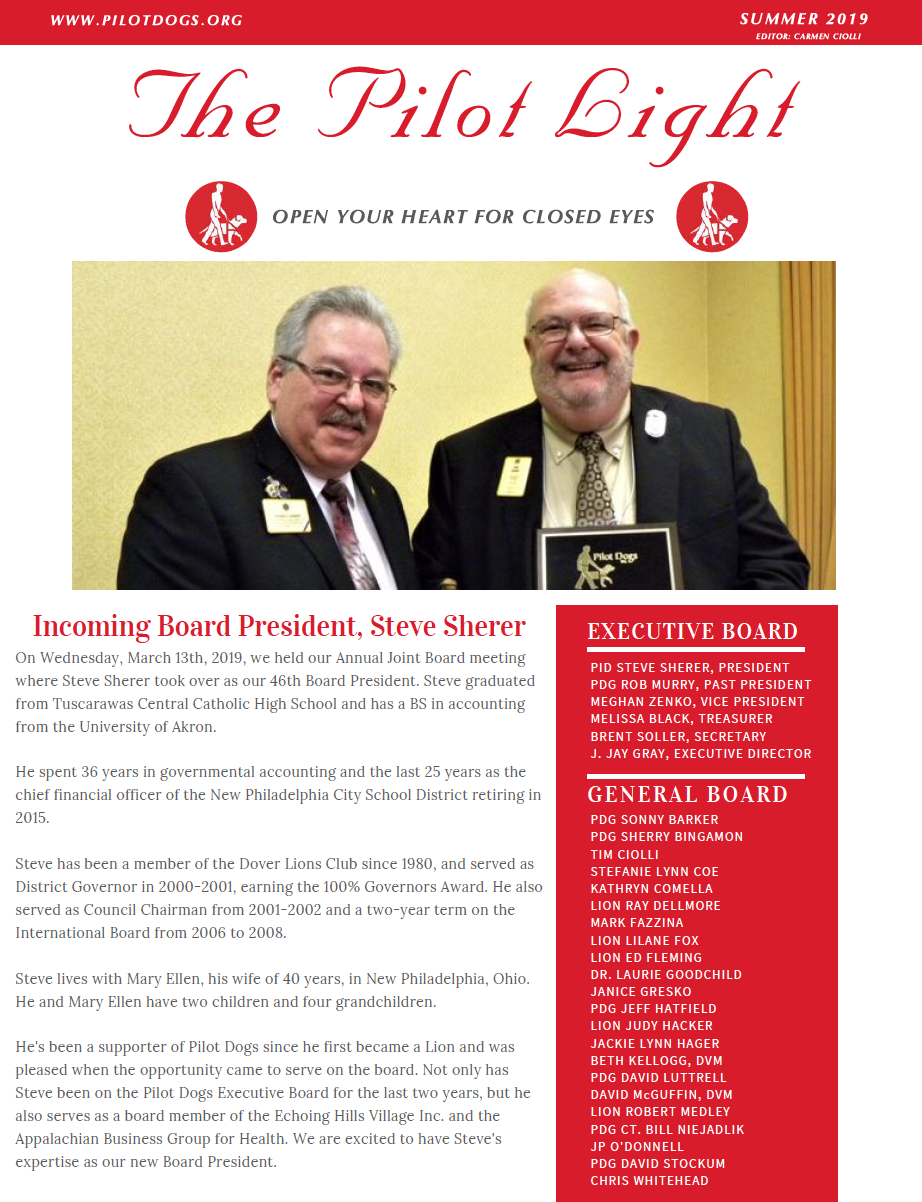 Download your free digital copy of the summer newsletter
More about Pilot Dogs
Pilot Dogs, Inc. is a non-profit 501(c)3 tax-deductible charity. They receive no federal or state funding. The organization is run solely on public donations generously given by individuals, companies, groups and other organizations from all over the U.S. and world.

Every donation, no matter the amount, helps impact the lives of the blind and visually impaired individuals we serve every day. A Pilot Dog offers a life of independence and mobility to our students which would otherwise be unknown.
If you are interested in learning more about Pilot Dogs or making a donation to this fantastic charity then visit their website by clicking here http://www.pilotdogs.org/